I was bothered more than usual about the disturbing video of Karen Huff Klein, 68 of Greece, NY who was taunted, teased and totally disrespected by middled aged students on a school bus that she was a monitor on.   I had my daughters look at the video and saw how their faces change as they heard children their age talk to a woman with such disrespect and be callous and say some of the most awful things you could say to a person.   I also told them that I don't ever want to hear that they treated another person this way, ever.  Of course they said they wouldn't and I believe them.  How do I know?  I have compassionate girls that are very, very sensitive, plus my girls would have to face the wrath of  both my husband and I.  Trust me, I know kids will be kids, but they know not to try us on anything like that.  We don't play when it comes to disrespecting people.  I don't have all the answers but I believe this starts from home with bullying.  Teasing has been around forever.  I remember some mean girls and bullies when I was growing up, one girl in particular who was extremely mean.  She had a following, and they were mean and didn't' care who they teased or started fights with.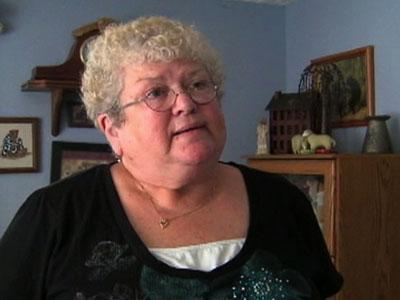 Photo credit USA Today
With today's technology, social media and everything our children have, it gives them too many resources to display their bad behavior.   They think it's okay to display it like they do, partly because what they see on TV and at home.    I've seen girls fighting, gang fights, kids assaulting innocent people on YouTube and Facebook.   They knew exactly what they were doing, and unfortunately, Karen Klein was subject to that harassment and verbal abuse.  I don't know what the punishment should be, but they should be punished.   There has to be some accountability and punishment for the children.   The parents must be held accountable too, what if that woman was so upset that she became ill to the point that she had to be hospitalized?   The school district should review their policies and ban these children from riding the bus.  Make their parents responsible for getting their children back and forth to school.
My mother was a school bus monitor in Kansas City for many years, it's the perfect job for seniors.  I'm gonna tell you something….this story would have had a different ending if this happened to my momma.  Seriously, she didn't play, especially with children.   Two things, she would have called my daddy, he would call us and we would have been at that bus, I kid you not.  I'm the one with the cooler head, and it's not that cool so you can imagine what my brother would have done.  I would have called the bus company and told them we were on our way to the bus and they need to get there because it was about to be some crazy mess going on.  That may not be the solution to the problem, but I know my momma.   She probably would have said something to the bus driver and hopefully they would have stopped the madness.  Who knows.   We must make our children accountable for their actions.  I do, what about you??  This is the part of getting older that I don't look forward to, she is only 18 years older than me.